Le sembianze, dalla scocca al telaio, passando per la strumentazione di bordo, sono dell'italianissimo Tecnam P2006T, ma un motore (motori, vedremo meglio) frutto della ricerca scientifica e sviluppo della NASA. Un motore "verde", totalmente elettrico. Si tratta di X-57, il velivolo sperimentale a propulsione totalmente elettrica in fase di sviluppo avanzato, così tanto da poter essere testato entro breve, probabilmente a fine 2022.
L'X-57 Maxwell (dal nome del fisico padre delle teorie sulle radiazioni elettromagnetiche) è l'ultimo figlio sperimentale della National Air and Space Administration americana e, secondo molti analisti, come spesso accaduto in passato, potrebbe rappresentare quel tassello di innovazione tecnologica per raggiungere più velocemente il traguardo di aerei da aviazione generale a propulsione elettrica.
Dopo tutto, si tratta sempre della NASA, che di innovazioni nate con il nome X ne ha fatte parecchie.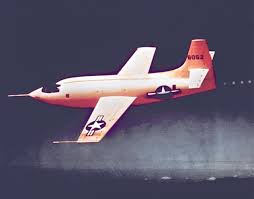 Breve excursus
Ve lo ricordate? Il Bell X-1, nel lontano 1947, con ai comandi Chuck Yeager, fu il primo aereo a infrangere la barriera del suono. Parliamo del leggendario X-15? Pilotato dal famoso Neil Armstrong, detiene il record ufficioso di aereo alla quota e velocità di volo più elevata al mondo: rispettivamente FL354 e Mach 6,7.
Cosa rende speciale X-57
Non si tratta di un nuovo aereo, dopotutto l'involucro è quello di un Tecnam, come abbiamo già visto. Lo dice anche NASA: "Non stiamo costruendo nuovi velivoli, ma usiamo tecnologia innovativa per migliorarli". E a vedere il Maxwell, di innovazione ce n'è parecchia. Lo sappiamo già: i motori elettrici trasferiscono meno potenza rispetto a quelli convenzionali a scoppio. Se per un'automobile non si tratta di un problema insormontabile, per un aeroplano è ben diverso. L'X-57, per ovviare a questo aspetto, è motorizzato con 14 propulsori formati da due eliche di diametro maggiore e 12 piccoli "lifter" a scomparsa nelle due ali alte del Tecnam modificato. Gli ingegneri della NASA si sono impegnati per garantire all'aereo la spinta necessaria per il decollo, facendo operare simultaneamente i 14 motori in fase di partenza e lasciare, poi, il compito alle due eliche principali per la propulsione di crociera. I motori sono alimentati con semplici batterie ricaricabili agli ioni di litio: le stesse che stiamo usando per i nostri smartphone o per alimentare un laptop portatile. Il peso totale delle batterie è pari a 800 libbre (362 kg) per una potenza di 23 KW/h.
L'abbattimento dei costi
Ah, l'elettrico non permetterà mai agli aerei di volare. Quante volte si sono sentite pronunciare queste parole? E aggiungiamo: costerà di più dei mezzi attuali.
Beh, la NASA la pensa e la vede in modo decisamente diverso: cleaner, greener and cheaper – dice l'agenzia americana. E dalla tabella pubblicata non ha torti. Se un aereo AG convenzionale ha un costo medio per ora di 440 dollari, l'equivalente elettrica costa 275 dollari. Costo della "benzina"? Duecento dollari l'ora per il vecchio motore a scoppio, 35 per l'elettrico. Gas serra? Sì per le ali a benzina, no per quelle elettriche.
Perché usare una scocca già esistente? Semplice, la NASA farà la comparazione dei dati tra l'X-57 e il Tecnam originale così da comprendere eventuali problematiche e risolverle. Non resta che attendere il battesimo del volo per il nuovo Maxwell.